Assignment: Domtar is one of North America's largest paper companies. They asked us to start a conversation with customers about why going entirely paperless is neither realistic, nor efficient, because Domtar produces paper in an environmentally friendly way.

Solution: Fully integrated campaign ranging from teaser ads, product, branding, online banners, videos, and PR stunts that all conversationally discuss how paper is actually one of the most sustainable products in the world.

Results: The Chairman of Paper Week opened a speech with, "Raise your hand if you've seen Domtar's ads. Everyone raising their hand needs to do more ads like Domtar." Domtar's stock price doubled. Environmentalists picked more worthy targets and they sold a lot of paper.

Recognition:
Stuart Elliot - New York Times
More New York Times
ACE Award Best of Show and Top Integrated Campaign.

Hatch Show Print: Assignments like this build momentum with a certain amount of preaching to the choir. Hatch Show Print kindly lent the campaign oodles of credibility, and helped us rally the design and print community.


.


Posters: These propaganda posters were created to combat the factually incorrect "think before you print" email signatures.


Teaser Ads: (launched during paper week before they decided on the main campaign)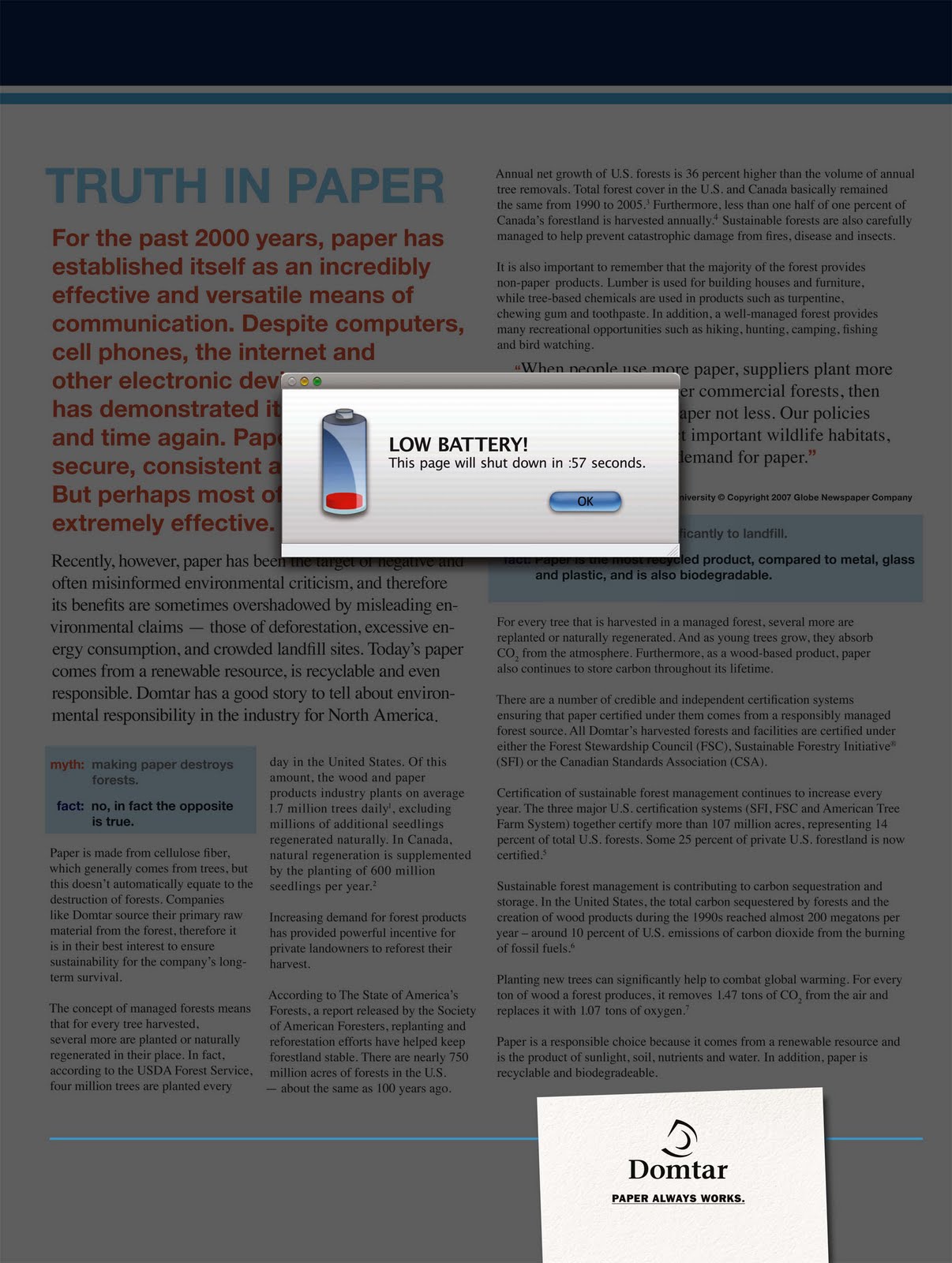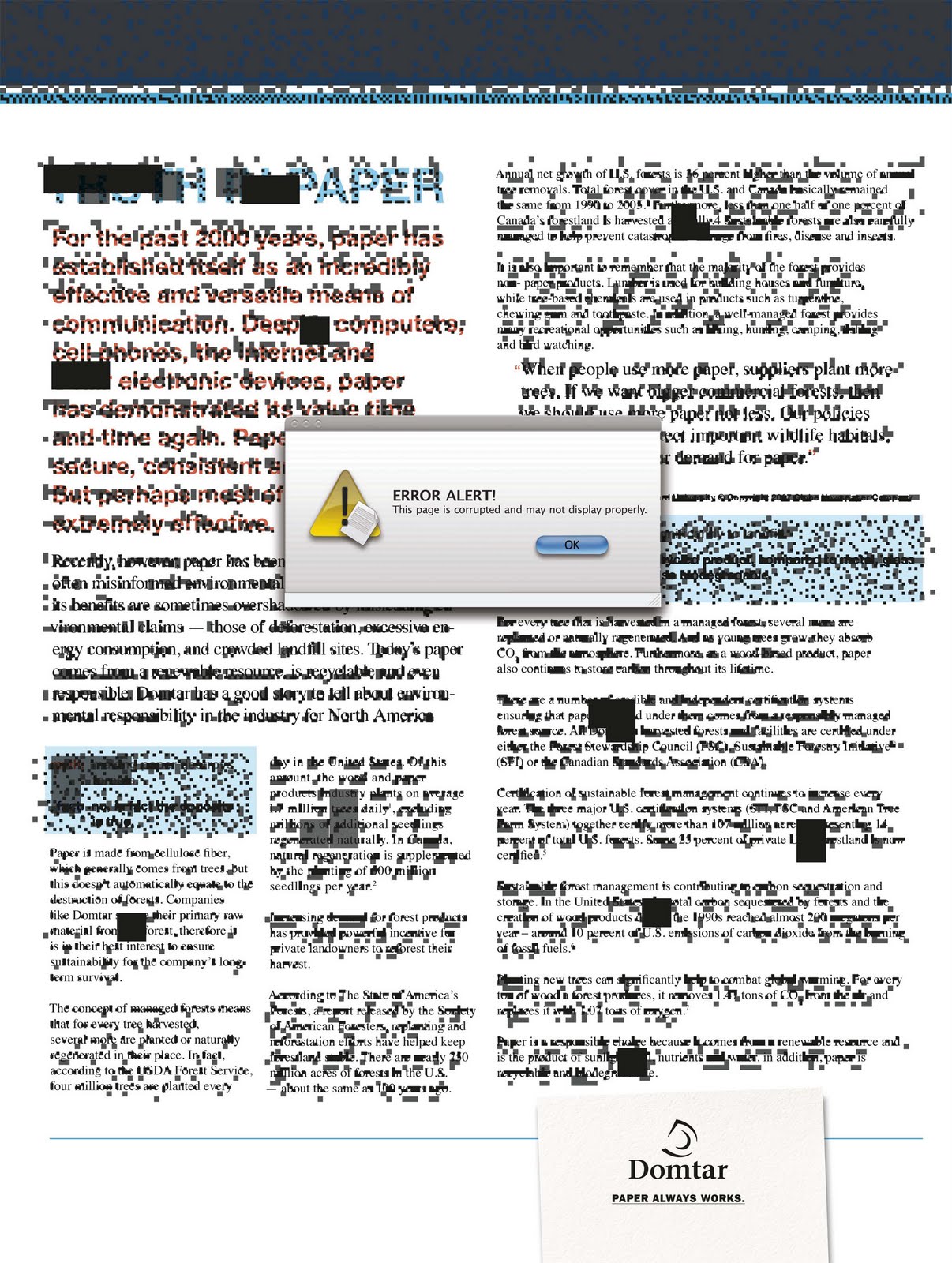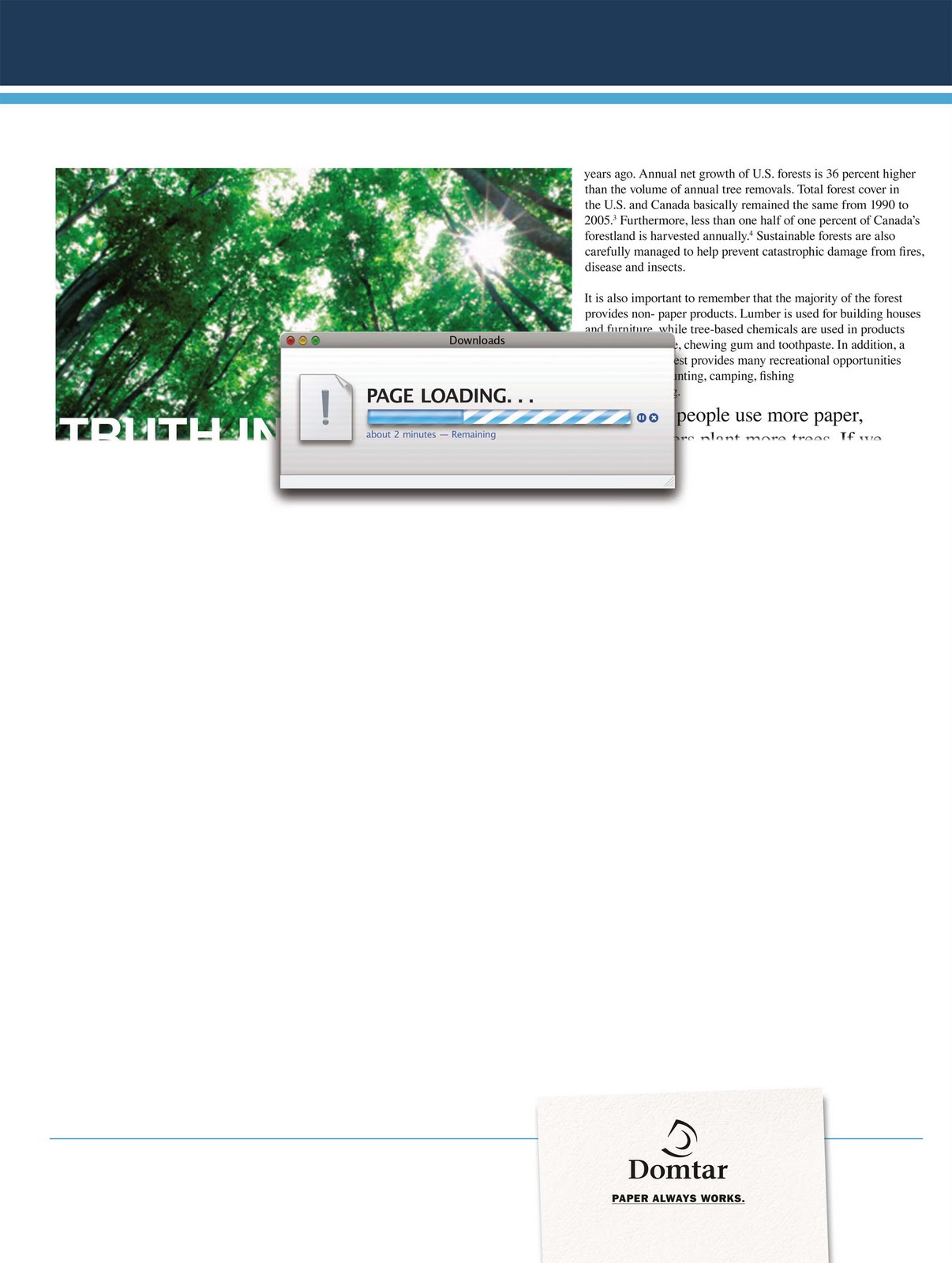 Campaign Website: (This site also contains two dozen or so headlines written for the brand campaign)



Agency: Eric Mower and Associates
Creative Directors: Seth Werner, Patrick Short
AD: Libby Portis & Laurie Nesbitt
CW: Chad Brophy
Print Maker: Hatch Show Prit
Account Executve: Eva Langleys