Assignment:
Create a brand for TreePhilly that would serve as the rallying cry to make Philadelphia the greenest city in America by 2020.

Solution:
Scribbled down the winning tagline during the briefing kickoff. The City of Arborly Love

Awards:
Addy

OOH: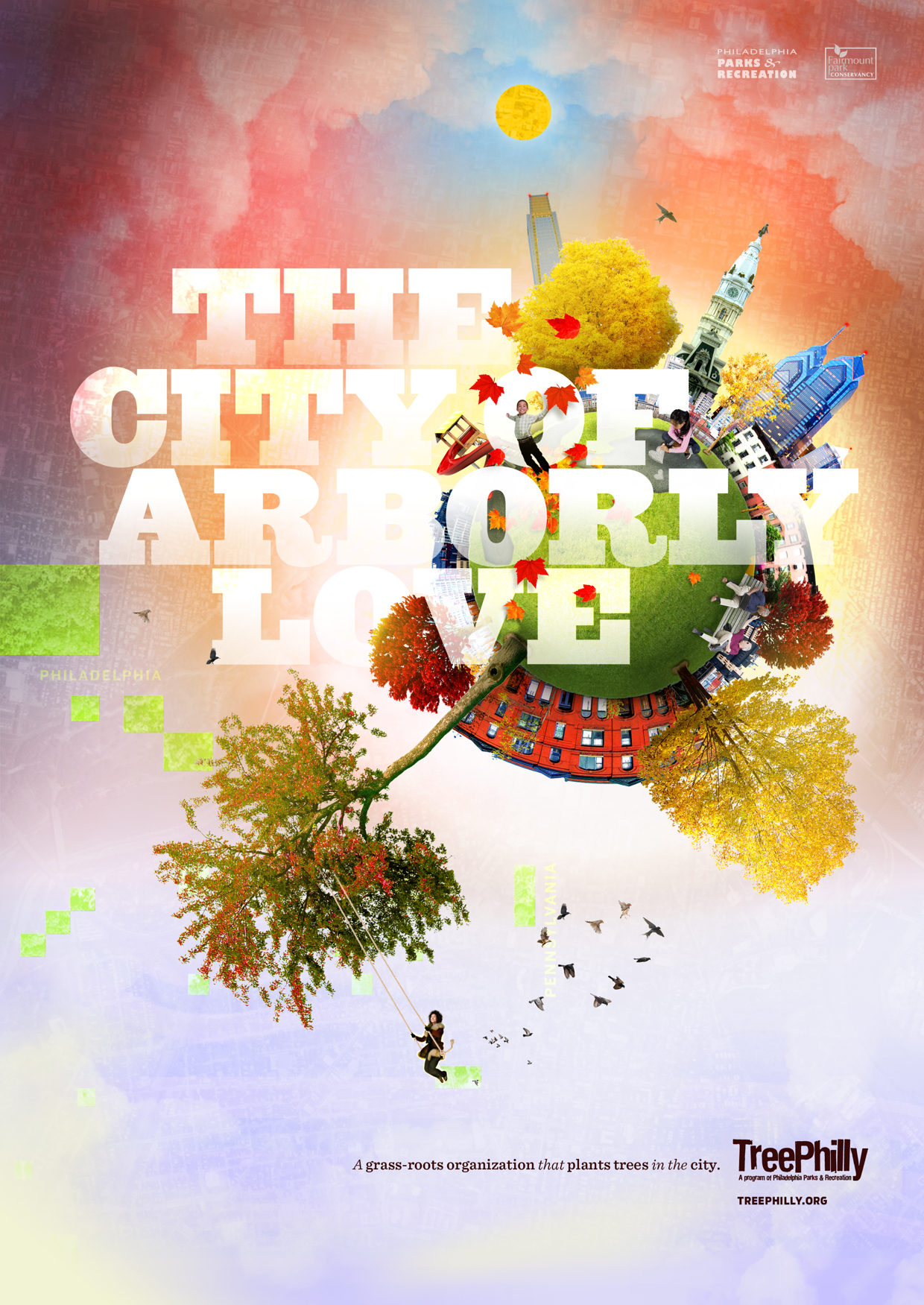 Fundraising Posters For Each Season:


Public Relations:
That's Philadelphia's mayor.


Credits:
Agency: Masterminds
Creative Director: Jason Brantly
Account Director: Jennifer Fink
ACD/Copywriter: Chad Brophy
Art Director: Justin Rentzel
Designers: Jim Garrison, Erica Wright, Brad Faber, Justin Rentzel
Jr. Copywriter: Adrienne Mauro