Assignment: Rebrand a sales driven company from the tagline "Ride One and You'll Own One" into something that could become a lifestyle brand.

Solution: Modern. American. Muscle. Establish the design, language, tagline, videos, print ads, promotions, activations, launch bikes, sales materials, website...everything.

Print Ads: Scratch and sniff print ads that smell like burnt rubber, gasoline, and leather. Hit the right arrow below.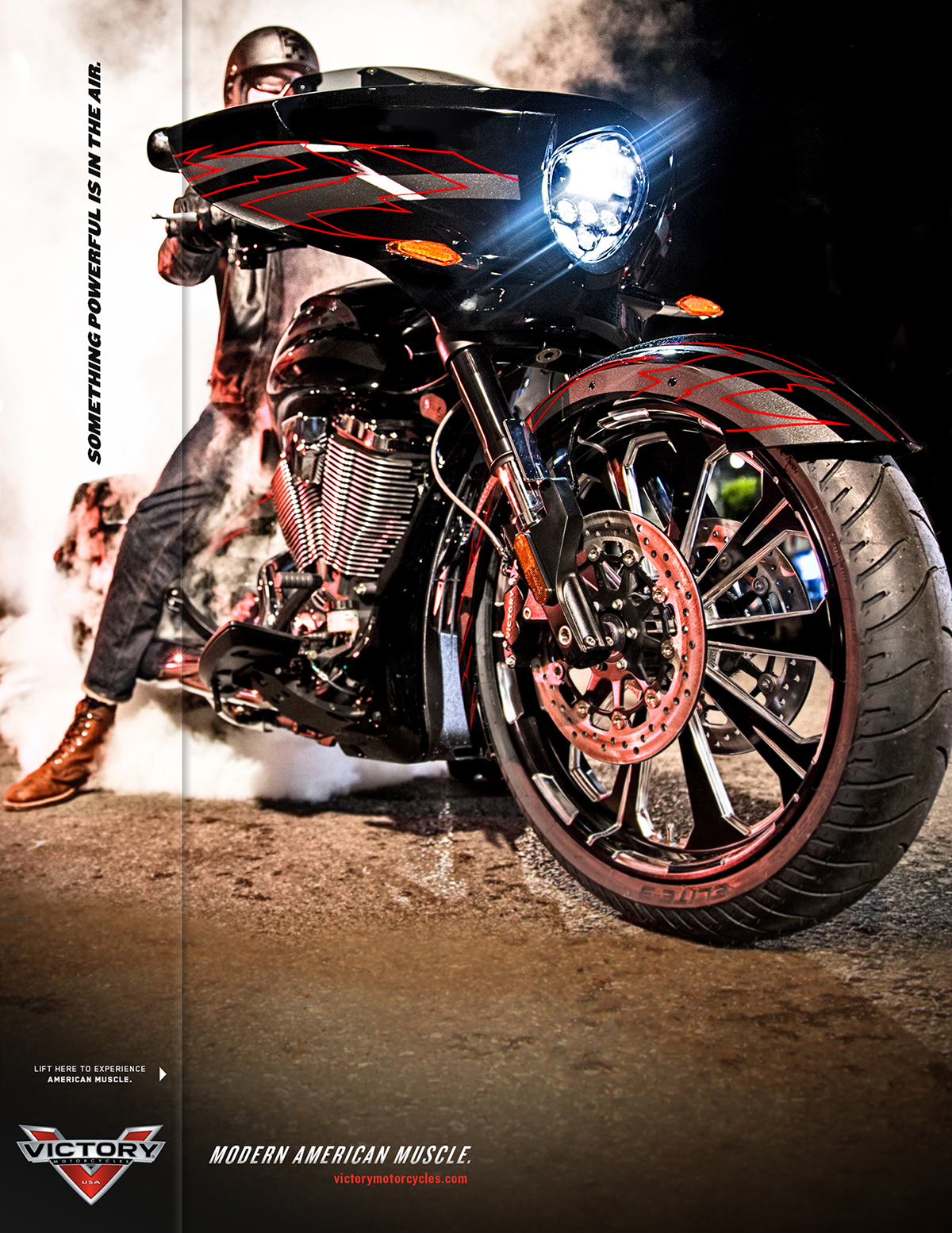 Model Year 2016 Catalog:
Selection of spreads.


Brand Anthem: Launched the brand with a visceral display of what it feels like to ride.



Credits:
Agency: Tattoo Projects
Creative Director: Rudy Banny
Creative Director: Buffy McCoy-Kelly
Art Director: Justin Rentzel
ACD/Copywriter: Chad Brophy
Director of Production: William Boyer
Photographer: Todd Williams and Michael Spain Smith